"Elephant" is a playful birth card featuring a sweet elephant on the front side with " pictures of the little one - folding card DIN square 148x148mm closed - available in 3 colorways: Buttercreme -Blush- Mint. On the left inside is more place for picture(s). Paper types: we have different high quality papers (with structure, ribbed, or from Gmund Paper ...), please do not hesitate to order some samples!
Note: In some countries, square cards und Envelopes are subject to extra posting costs.
Bildquellennachweis: Fotolia
---
Sweet elephant birth announcement card for girl
Further "add-ons" are available for this cute birth card for baby girl: matching liner, addressing, rubber stamp with return address, customs stickers and stamps.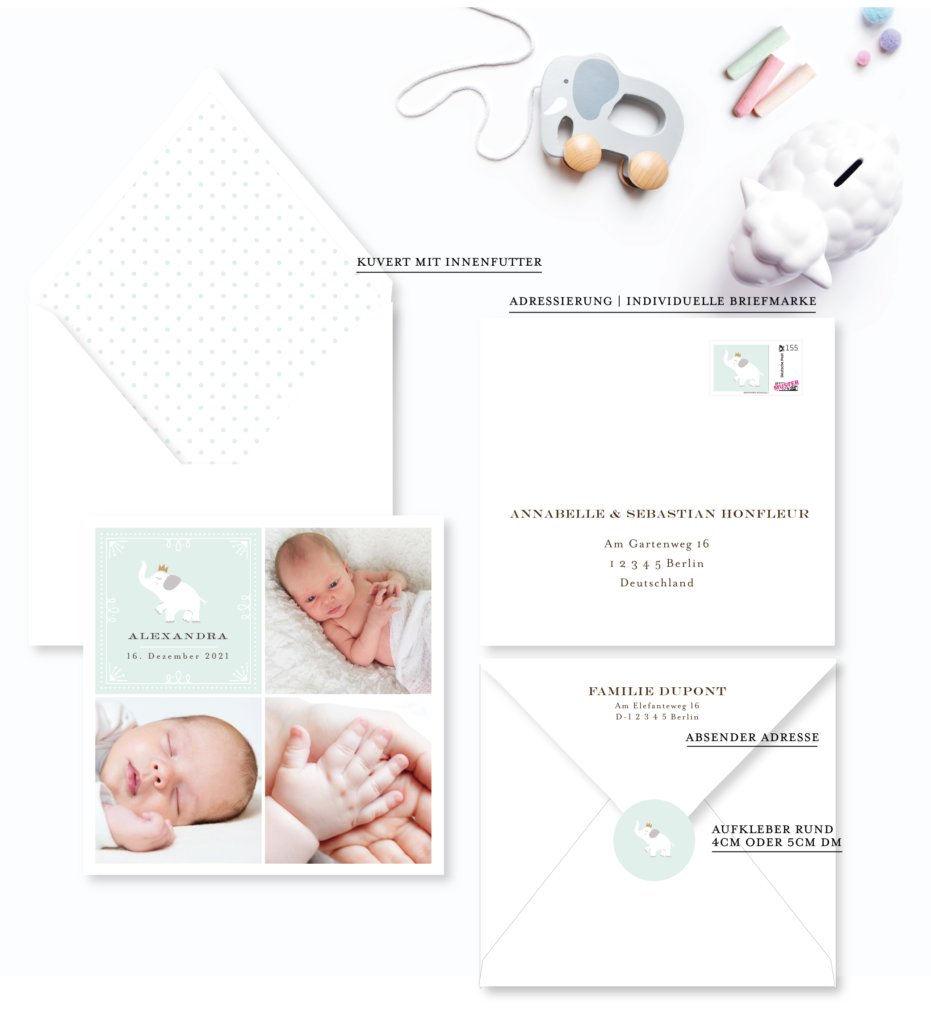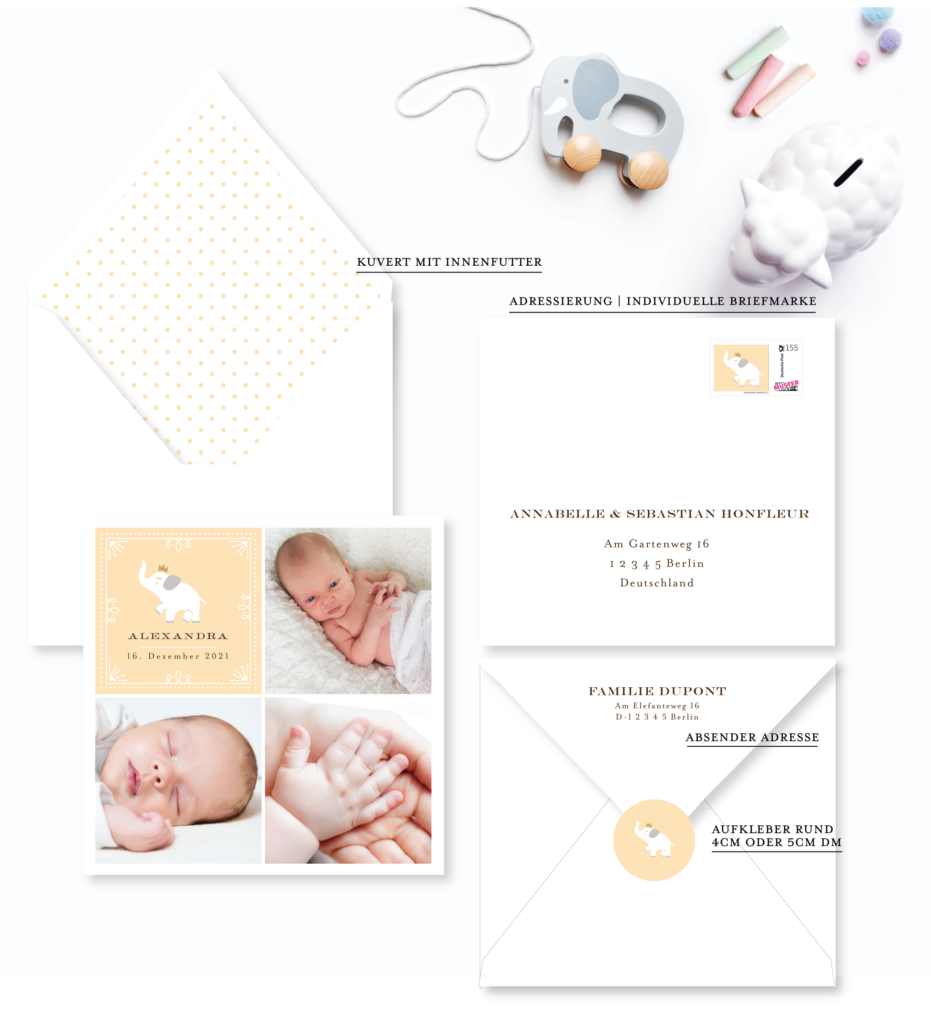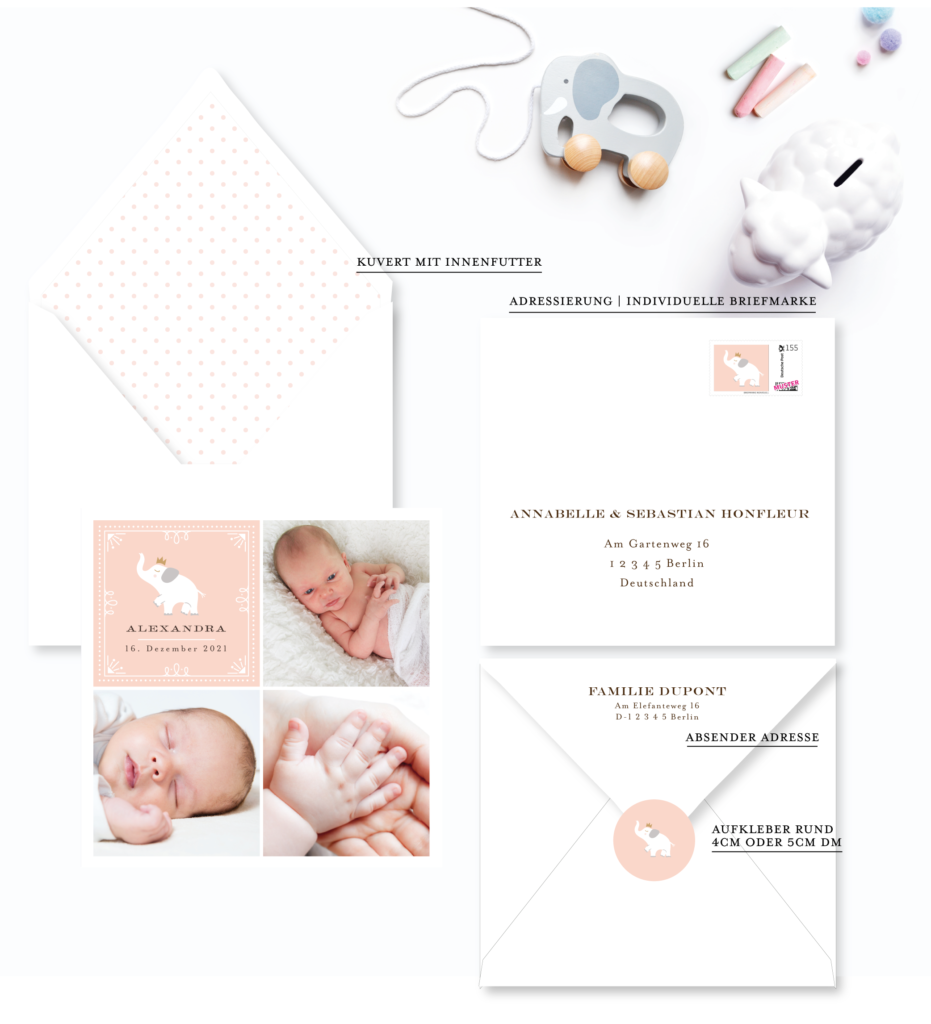 ---