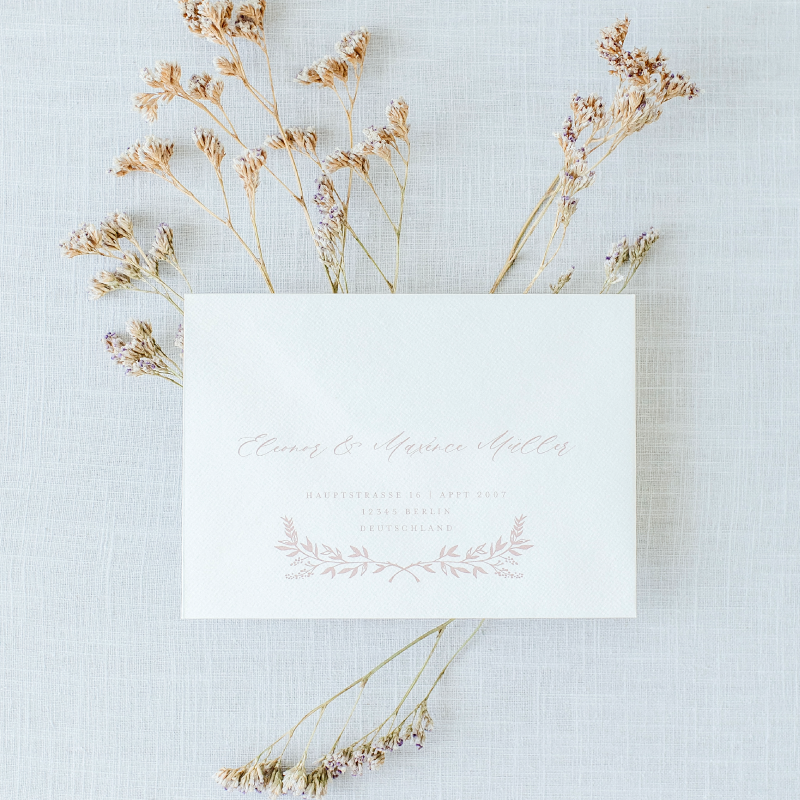 Adressierung / Adressage / Guest Addressing
Adressierung: Die Gästeadressen können ganz schön gestaltet passend zu Eure Einladungen und auf die Kuverts gedruckt sein.
Adressage: Les adresses de vos invités joliment formatées et imprimées sur les enveloppes.
Guest Addressing: your guests addresses nicely designed to match your invitations and printed on the envelopes.
Preise/Prix/Price: ab/à partir de/ from 2,50€/Stuck-Pièce-Piece