Embellishments
If you wish, you can personalize your wedding stationery with, for example, a monogram, or the sketch of your wedding venue . Discover all of our options below to embellish your wedding stationery.
---
---
printed or hand calligraphy, add some flair and a "wow-effect" with our addressing service.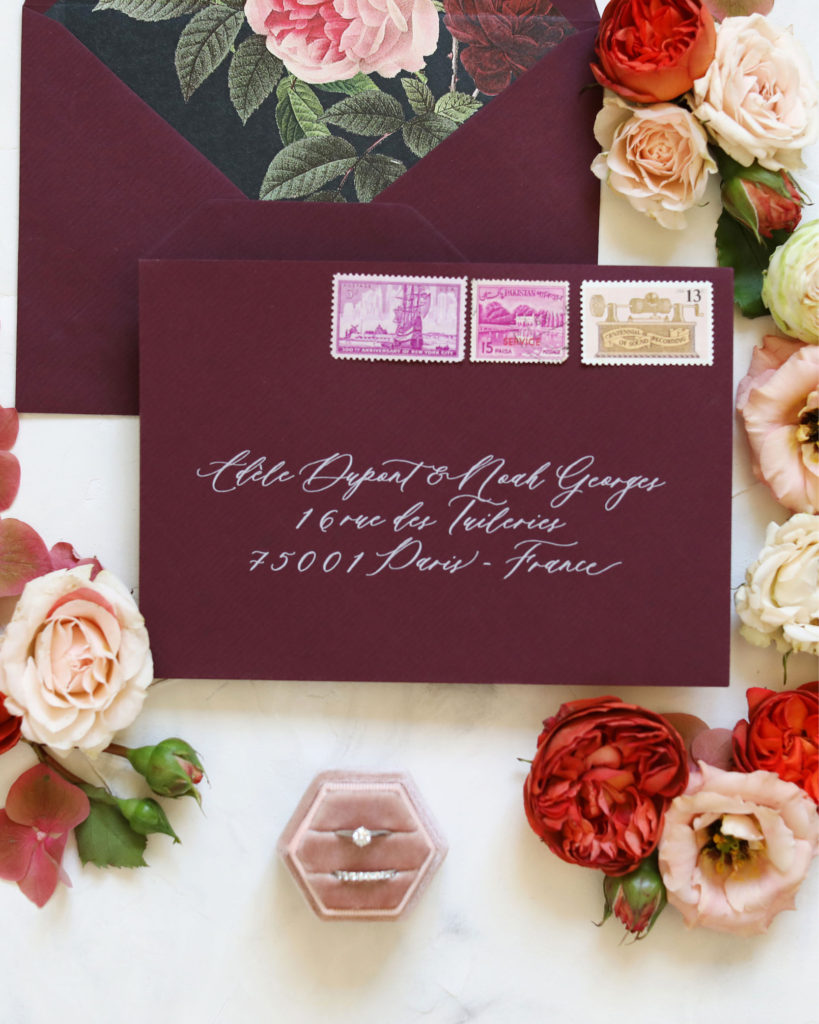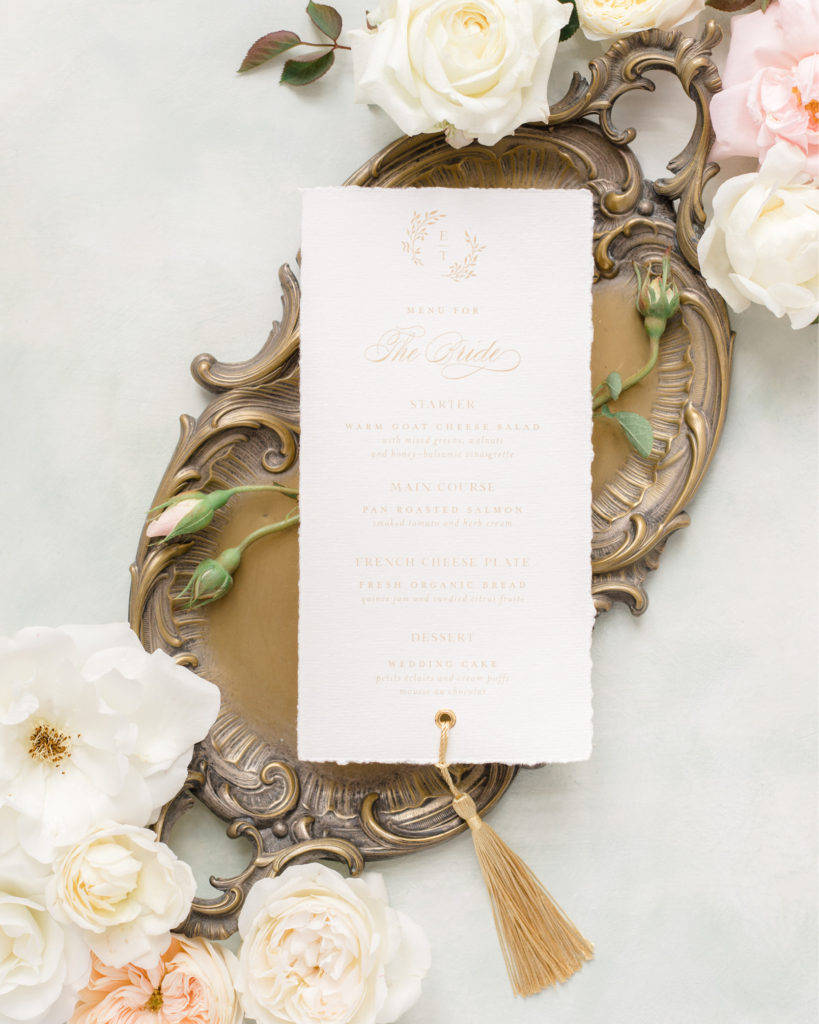 ---
It's that easy to customize your wedding stationery. The special details give your wedding paper goods their very own personality and flair. At Bonjour Paper, we are obsessed with these tiny refined details. We work with the best local artisans to source the most exquisite silk ribbons, tassels, and more.
---
A wedding monogram will give your wedding an individual flair. Simple and chic, or romantic with floral elements, we already offer ready-to-order beautiful wedding logos that can customized with your initials and wedding date. We would be happy to advise you to find your perfect wedding logo. Your individual wedding monogram can be used in different forms. Printed on the stationery, of course, but also as wax seals, rubber stamps, stickers and labels for wedding favors. Below you will find our latest work, which can be personalized for you.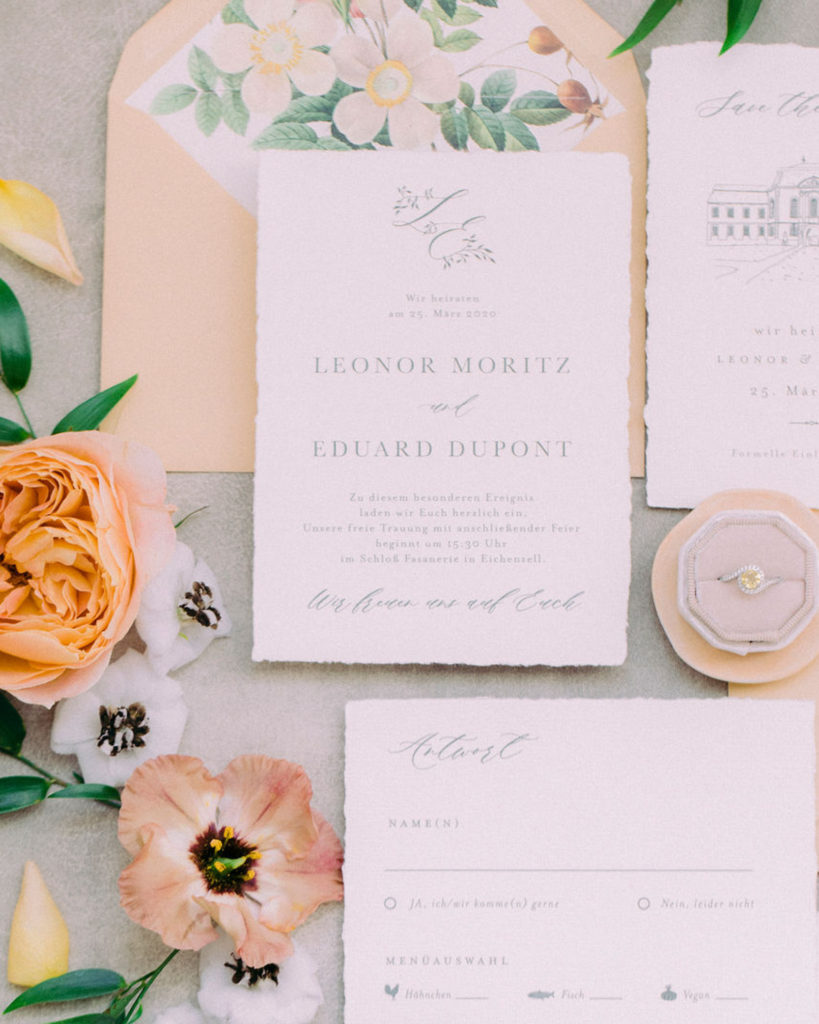 ---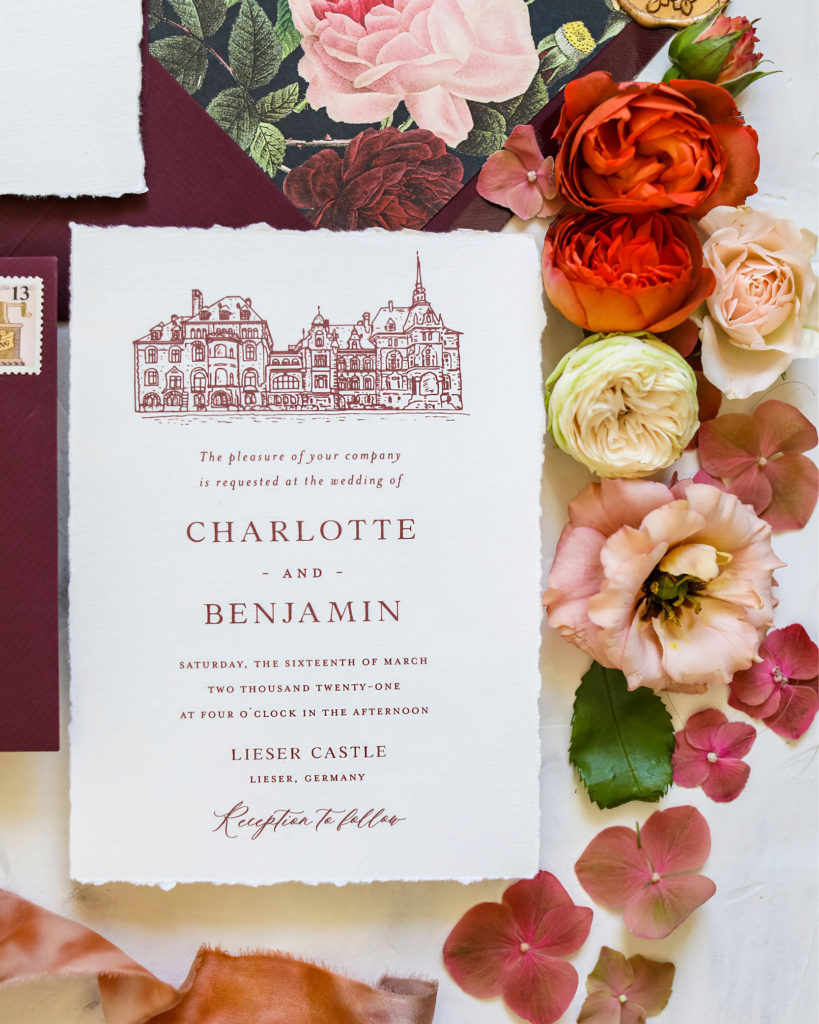 ---
The sketch of your wedding venue is a beautiful option to add flair and personality to your wedding stationery.