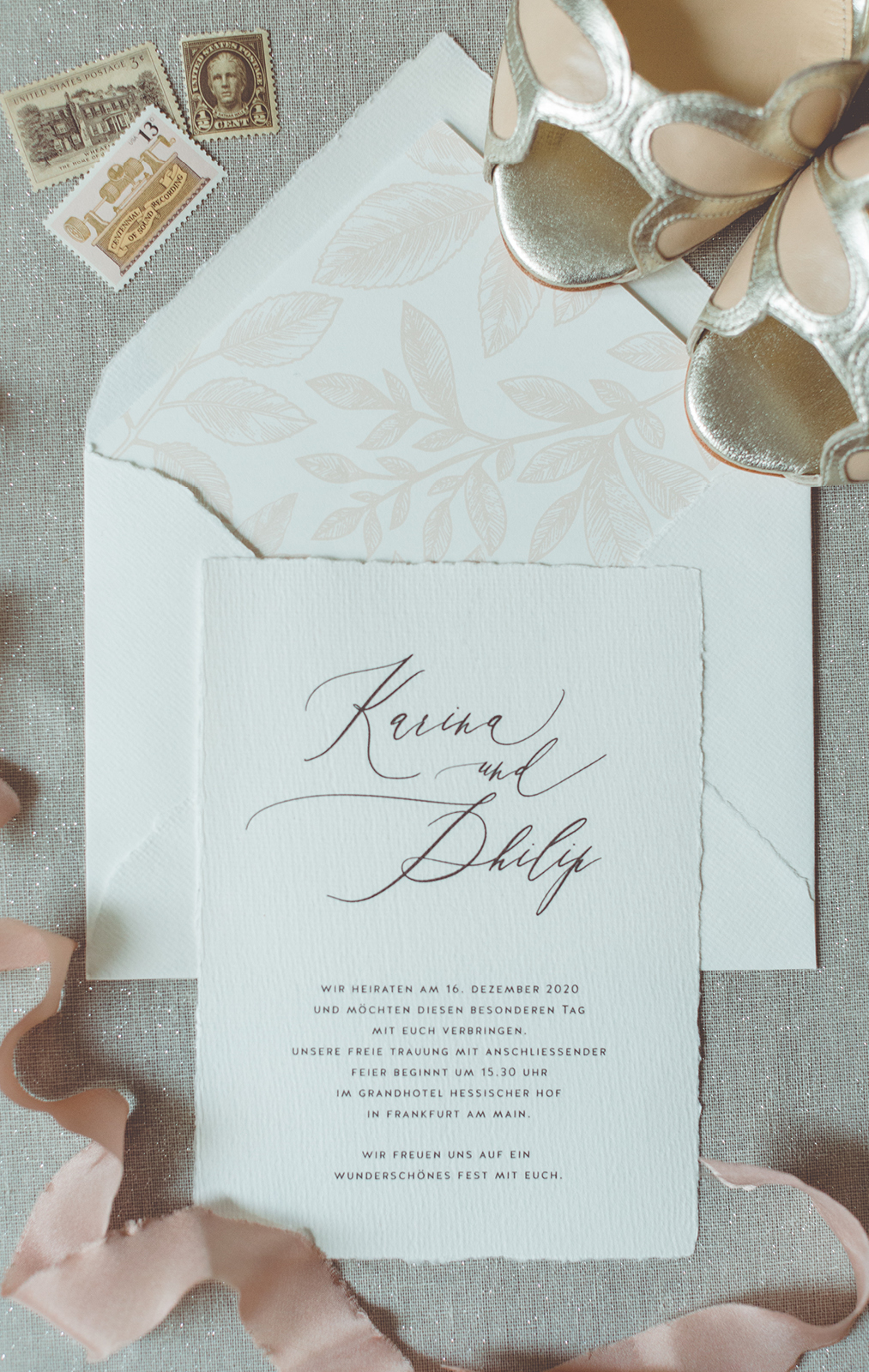 She´s soon to be married to the love of her life. In the 5 Stars five Hotel, the first guests are slowly arriving and placed in the room where the wedding ceremony will take place. She´s upstairs, in a suite, almost ready. Together with her make-up artist, she decided for a and elegant make-up in nude tones to enhance her blue eyes. The headpiece she bought in a fine bridal store perfectly fits her modern-romantic hair-dressing.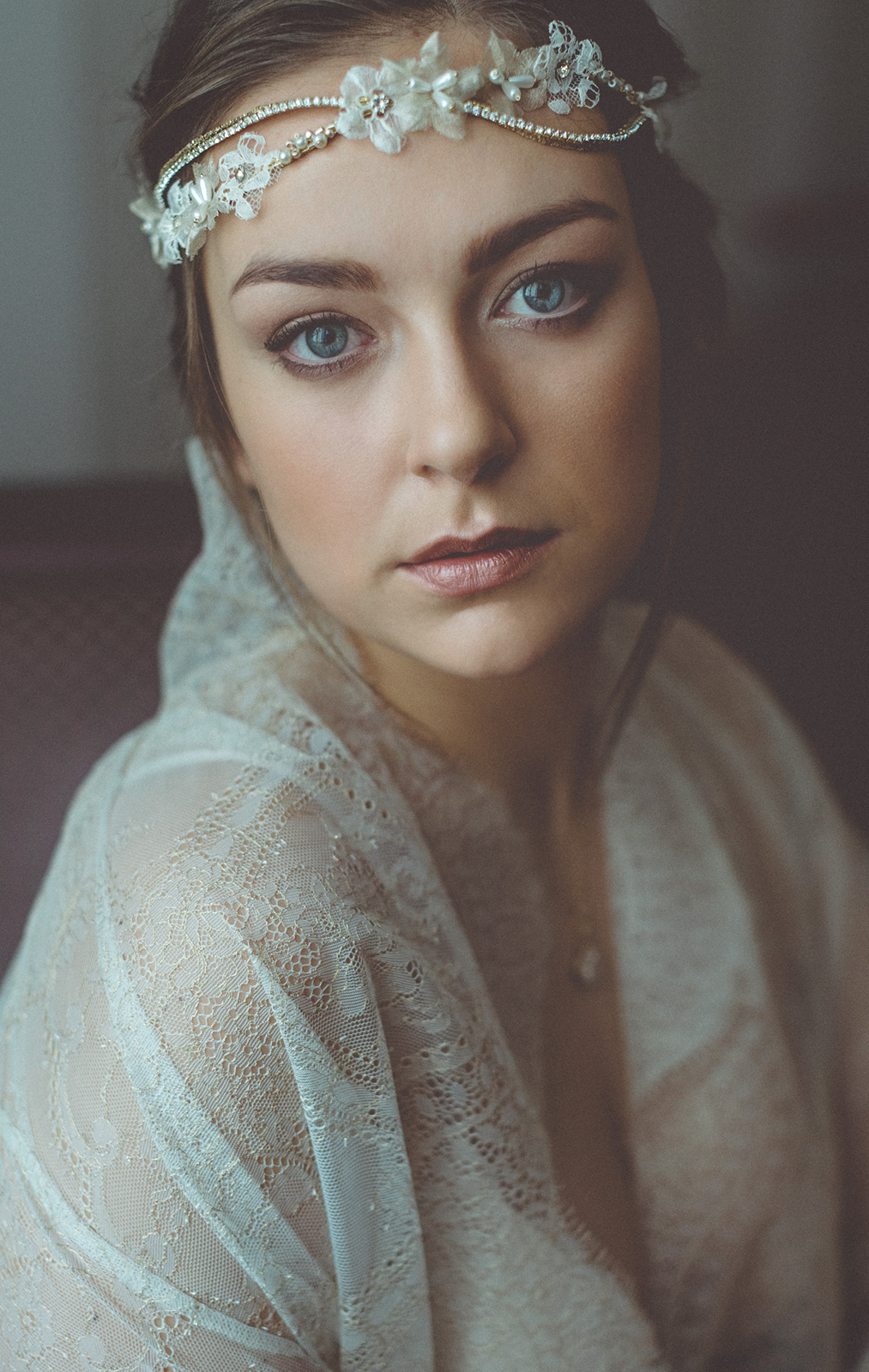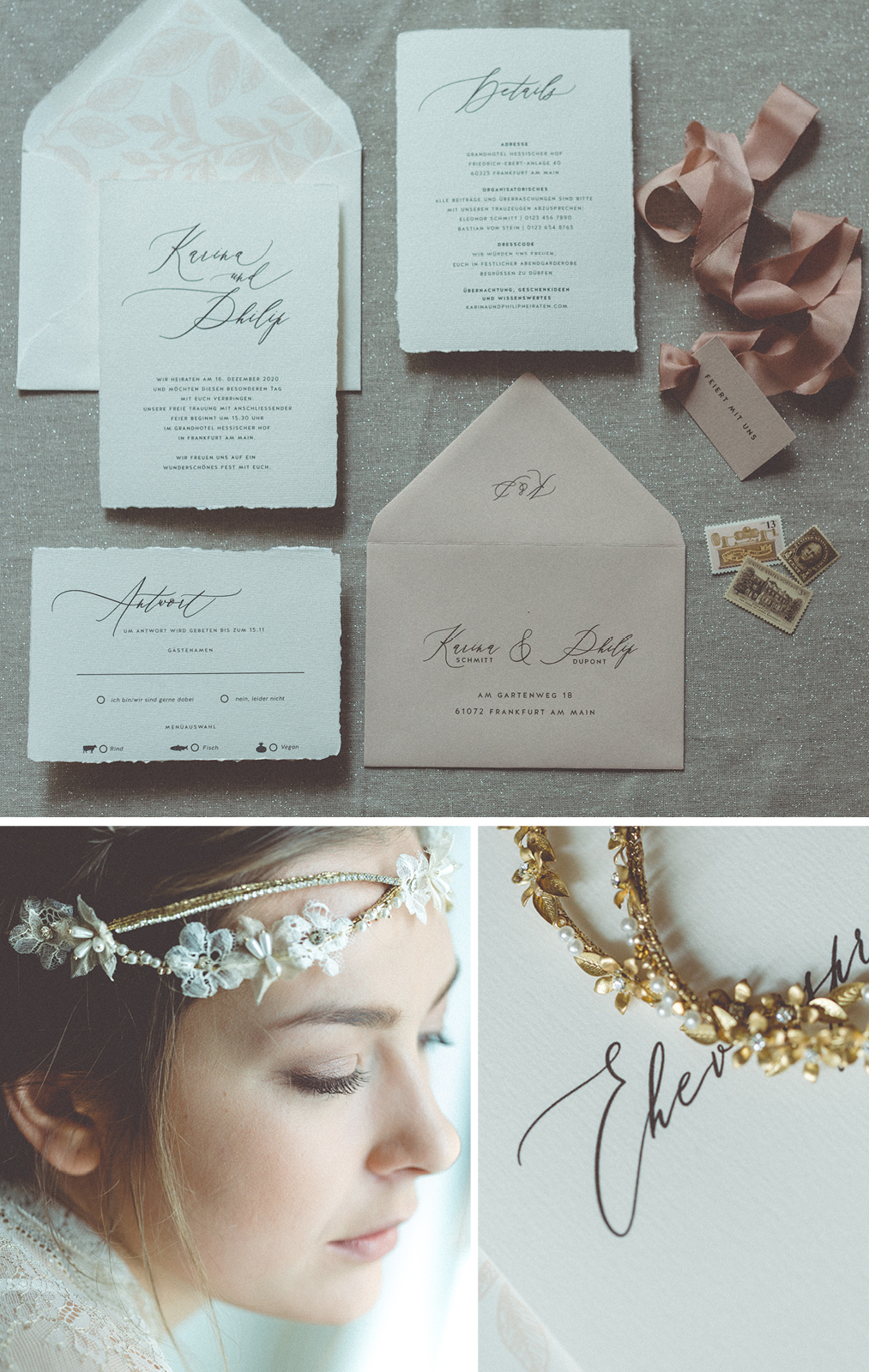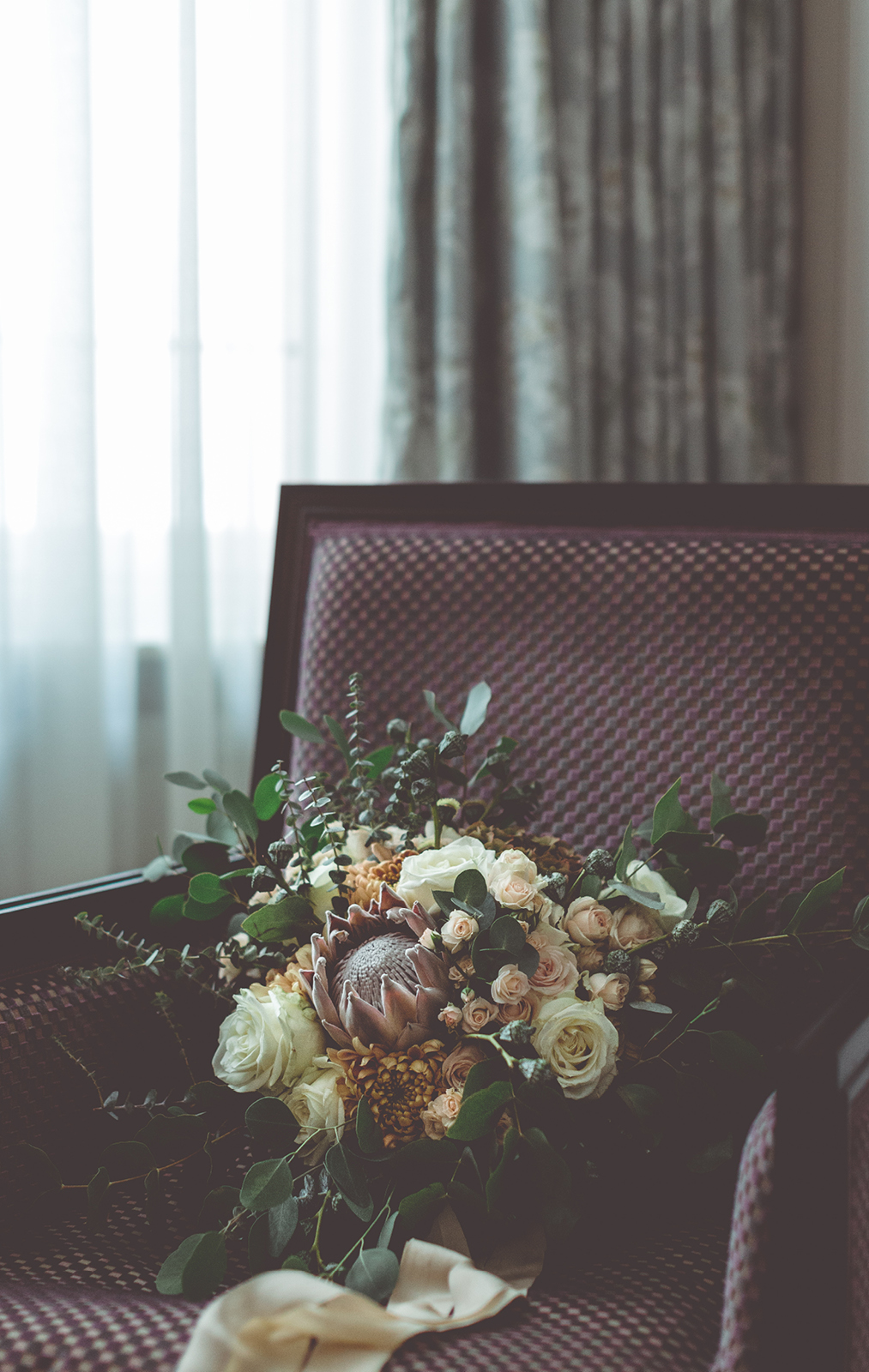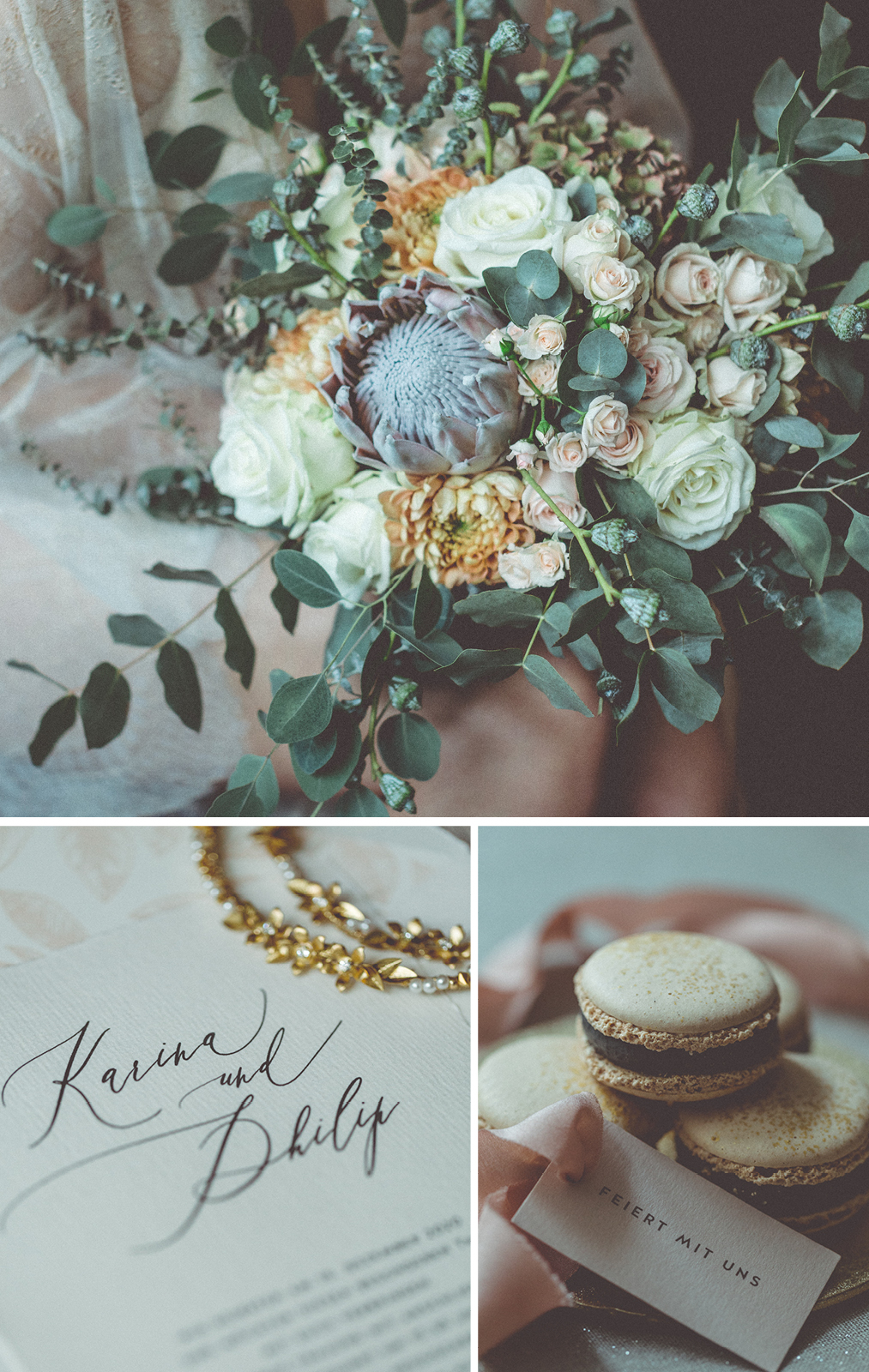 In a few minutes her bridesmaids will come to help her with her wedding dress, but for the moment, she´s still wearing the Chantilly lace robe she bought in France with her fiancé on their last romantic getaway. "I shouldn´t forget to bring it for the honeymoon", she said to herself. In her hands, her wedding vows. She knows them by heart, but she likes the feeling of the textured hand-made paper in her hands, and it is such a beautiful keepsake. On the chair, her wedding bouquet awaits: a gorgeous composition of Eucalyptus, roses &  proteas – her favorite flower since he proposed during their trip to South Africa!-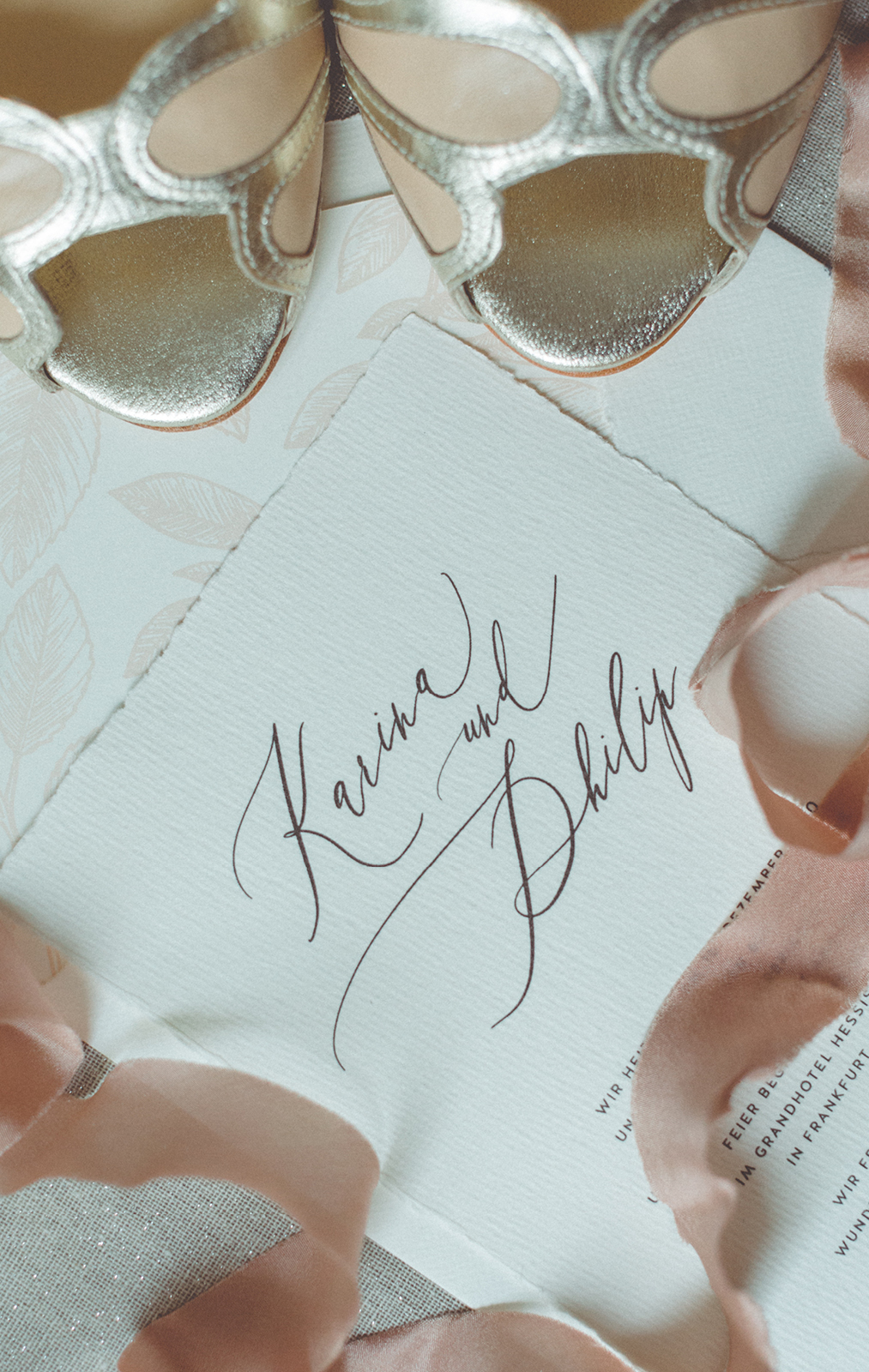 Her bridemaids are there, all smiling & excited: getting dressed, and last details: a brilliant necklace, glamorous shoes… She cannot be happier. Today she´s getting married, and she´s in the right mood to do so, in the mood for love.
Gefeatured: Wonderwed
Pictures: Nicole Mattinger | Venue: Grandhotel Hessischer Hof Frankfurt | Floral Artist: Die Blumentante | Model: Karina Herbst | H&M: Silke Ritzer | Lace Robe: Cleophina | Jewelry: So Hélo Bijoux | Headpiece: Adieu Mademoiselle | Shoes: Rachel Simpson Shoes at Weiß zu Schwarz | Papeterie: Bonjour Paper